1998: San Francisco's First Big Year
The Big Year was the unintentionally diabolical idea of Hugh Cotter, San Francisco's best owl imitator. The contest: who would see the most species within the city limits of San Francisco. The rules allowed any bird seen within a three mile limit of the shoreline. After all, the 44.6 square miles of San Francisco's mainland are surrounded on three sides by salt water.
San Francisco (less than fifty square miles of land) has barely twice the area of Manhattan and a population of over 700,000 residents plus the hordes of tourists year round. There is no elevation above 1000 feet. Only one year-round surface stream. Most of the vegetation in the city is exotic. The woods consist of eucalyptus from Australia or Monterey Pines and Cypress brought from further south in California. Street trees include palms, gingko and eucalyptus, none are native. The beaches are heavily used for recreation. The only real lake is used for boating, fishing and skeet shooting. There's hardly an inch of land that hasn't been seriously altered by man. Sound monotonous? We rapidly learned the birds are more varied and adaptable than we knew. We visited some highly marginal wetlands, often surrounded by derelict piers, a power plant, abandoned cars. There were tiny willow thickets in forgotten gullies. Thickets in crowded urban parks. Beaches where people out-numbered gulls. But there were birds... and a surprising, challenging variety.
The competition infected nine of the city's most addicted birders-Luke Cole, Hugh Cotter, Mark Eaton, Harry Fuller, Alan Hopkins, Joost Romeu, Calvin Lou, Dan Murphy, David Nelson. Starting on January 1, the first 100 species came easily enough. San Francisco and its Bay are used by wintering species from the north plus a few species up from Mexico.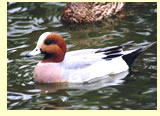 By the end of February the Big Year cumulative list was over 160, Alan Hopkins was in the lead, barely, but was already 22 species behind the total. Too many birds in too many places. By March 1 the species included 3 loons, 6 grebes, 20 waterfowl (including our only Eurasian Wigeon of the year), 10 raptors, 20 shorebirds, 8 gulls plus Marbeled Murrelet, Summer Tanager & Cassin's Auklet (2 Hopkins' finds), Loggerhead Shrike (found first by Calvin Lou), a wintering Western Tanager, Lucy's and Prothonotary Warbler.
In addition to the dozen most-birded spots in the city, new species were turning up in a score of other spots. More birders spending more time in the field. Looking everywhere.
Word traveled quickly among the nine, often by email, occasionally by phone. The hope was for everybody to see as many as possible, so rapid reporting was a badge of honor. As the year wore on, birders from nearby counties caught the fever. One told me he couldn't bear hearing all those rare bird alerts from San Francisco without chasing all the great birds being found in the city. Helpful non-contestants found new birds for the Big Year guys and were included on the non-exclusive email list. Joe Morlan, Dan Singer, Josiah Clark, Graham Etherington.
Here are some examples of good birds, and resulting emails.
April 10, David Nelson finds the city's first-ever Sage Sparrow, on Mt. Davidson. "Sage Sparrow makes this whole event worthwhile for me. Thanks for talking me into this madness, " he wrote. Nelson had 153 species by April 10, 164 at month's end. Mark Eaton reported his total at 161. At month's end Hopkins had 172, followed by Joost Romeu with 168, David Nelson with 164. Clearly it was going to take 200 or more to win.
May 3, Luke Cole, "Although I know no one is keeping track, I managed to pick up eight city birds today." Those included returning swallows, vireos, Hooded Oriole. Nemesis birds persisted. I never got the Semipalmated Plover. Some missed Western Kingbird. Dan Murphy, an ace birder with years of city experience, had trouble getting his Steller's Jays, a bird not often seen in the city recently.
May 23, Murphy: "[Got a black-legged] Kittiwake... [then] I went to Fort Scott in the Presidio in search of the alleged Steller's Jays. As always I missed them." [He did finally score on those jays.] End of month leaders: Hopkins with 193, Romeu with 184, Calvin Lou with 176.
June 3, Mark Eaton: "There are few eastern wood warblers of which I am confident of identifying by sound, but Ovenbird is one of them." A great city bird.
June 7, Luke Cole: "This evening at Lincoln Park from 7-8 was an amazing spectacle, as perhaps 8,000 to 12,000 Sooty Shearwaters cruised in and out of the Golden Gate... and to think how hard I worked for that one damned Sooty... just yesterday." In late summer the Sooty can temporarily become San Francisco's most numerous species when it arrives from the Southern Hemisphere..
June 21, Alan Hopkins: "There were Gadwalls on Mallard Lake [in Golden Gate Park] with one chick. This may be the first record for breeding Gadwall in S.F."
June 22, Hopkins: "Still two short of 200." That had been everybody's unspoken goal. I really want to reach the magic 200 level. It was clearly going to happen, but not be enough to win. What would fall migration bring?
July 14, Hopkins: "Does my Yellow-throated Vireo have to pass CBRC before I can count it? It could take years..." Despite summer doldrums, at the end of July Hopkins had his 200, Romeu 190, Hugh Cotter 188.
September 1, Hopkins has added Northern Fulmar, Sabine's Gull and Pink-footed Shearwater on a pelagic trip. Now he's well past 200.
September 7, Mark Eaton: "Northern Waterthrush at Middle Lake this morning... it might be thinking about wintering as it's been here since 8/25." At Fort Funston he reported Marbeled Murrelet, Black-vented Shearwater and Pomarine Jaeger. Joe Morlan: "We got excellent views of the Prairie warbler in the shrubs and trees... along South Park Drive." Harry Fuller: "Best bird of the day: ACORN WOODPECKER AT EAST WASH!" I was excited, it was one of my many city lifers for the year. Calvin Lou had an Acorn the same day in another part of the city.
September 11, Stephen Davies describes an exotic and then asked,"Bee-eater?" Hugh Cotter's reply, "Sounds like you had the Leafbird sp. which I did see previously in June. Leafbird is a SE Asian species & highly non-migratory." It was ruled an escapee by Hugh who also doubled as the contest judge.
September 12, Mark Eaton: "Cape May Warbler... Lark Sparrow... Blackpoll... Green-tailed Towhee... Clay-colored Sparrow... Vaux's Swifts... Chipping Sparrow... Blue-gray Gnatcatcher..." Dan Murphy: "Can you believe it? What a day! Once we put all the records together for today it will certainly stand as one of the best days in sfbird [the moniker of our email group] history." He went on to name Tennessee, Chestnut-sided and Black and White Warblers, Blackpoll, Wood Duck, Acorn Woodpecker.
September 15, Alan Hopkins listed his new birds for the month, just before leaving for a birding trip to Africa. He had added his city lifer Green-tailed Towhee which almost cost him his scope. He nearly knocked it down the hill in an excited gesture as the towhee came into view.
September 21, Luke Cole, Josiah Clark, Ivan Samuels and I do a big day in San Francisco as part of PRBO Birdathon. We get a city record 114 [a record long since surpassed by more than twenty species], including a Tennessee Warbler Josiah calls out of some obscure willow patch. Another city lifer for me.
September 26, Mark Eaton: "Rather remarkable day... Cape May Warbler... Sabine's Gull... Common Tern... Prairie Falcon... Broad-winged Hawk... Vaux's Swift."
September 30, David Nelson listed his new birds for the month, 36... putting his total at 217 for the year. What would it take to win this? What could be left to see?
Other good birds added by the group in September: Palm, Black-throated Blue and Blackburnian Warblers, Least and Gray Flycatchers, Vesper Sparrow. By September's end the leadership had changed and totals leaped ahead. Hopkins was gone for half the month. Cotter 230, Romeu 226, Hopkins 223, Lou 221, Eaton 220. And the race remained close to the final day.
October brought Tropical Kingbird and the final White-throated Sparrow of the year. The biggest miss of the year was a pair of failed attempts at a pelagic trip, each killed by bad weather. Possibly some ocean birds would have been added though the list already included six alcids and three jaegers and the Blue-footed Booby.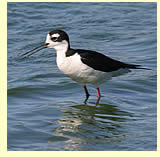 As the year wound down Dan Murphy spotted an Orchard Oriole, a city lifer for him after three decades of San Francisco birding. In the final week a Ross's Goose was grazing on the crowded Marina Green, dodging joggers. Then the Christmas Bird Count turned up a Black-necked Stilt, absent all year from the city though a nearby breeder and abundant Bay Area resident.
The action never stopped. December 31 saw most of the Big Year guys out looking for those final birds. I added my Baltimore Oriole that day. #210 to finish in the top ten, rather in ninth place among nine contestants.
The Big Year had uncovered some fine birding spots not known before, turned up birds like the Steller's Jay, Rock Wren, Wrentit and Cooper's Hawk which are unusual breeding species in San Francisco. There was a migrating Townsend Solitaire on a hill under 800 feet high, but somehow the Red Crossbills never arrived and were missed by most. And there were the mysteries not credited to the list: a strange sparrow that may have been a hybrid, the male Ringed Teal (Callonetta leucophrys) that showed up in Golden Gate Park (from the zoo?), the possible skua Dan Murphy had at Crissy Field, the Leafbird, of course, and the raucous flock of parakeets that inhabit Telegraph Hill and the Presidio (Aratinga erythrogenys).
The final standings:
Alan Hopkins 243 (without his vireo)
Hugh Cotter 241
Mark Eaton 241
Joost Romeu 240
David Nelson 234
Calvin Lou 232
Dan Murphy 228
Luke Cole 226
Harry Fuller 210
Cumulative species total: 280. Two new city birds: Sage Sparrow, Cape May
Warbler. Prairie Falcon and Long-tailed Jaeger were only second sightings in S.F.