Photos by Stephen Shankland, taken at San Francisco's Ocean Beach
1. Sanderling, winter plumage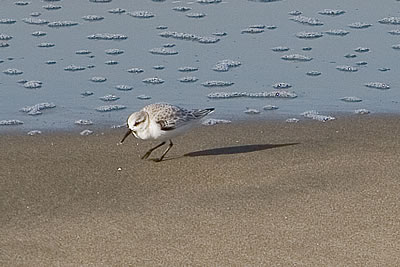 2. Sanderling in flight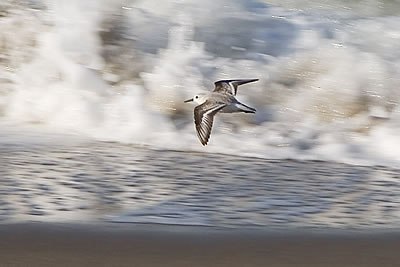 3. Sanderlings at waves' edge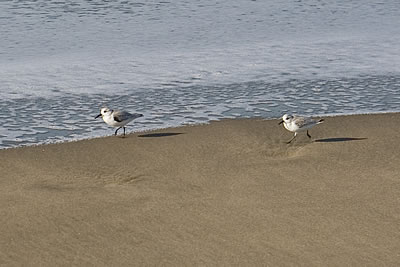 4. Willet and Marbled Godwit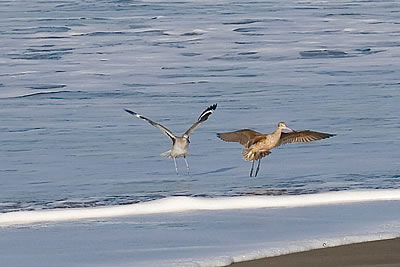 5. Marbled Godwit close up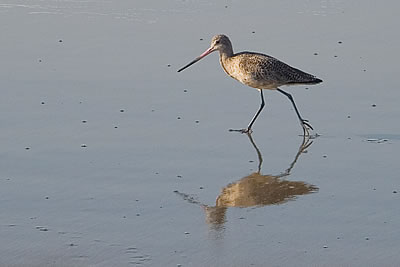 6. Sanderlings, Ocean Beach, SF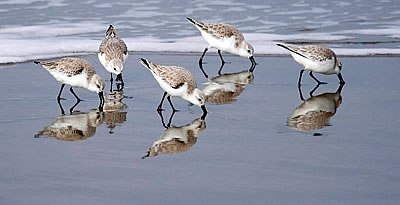 8. Wild Turkeys on a Marin hillside. They are apparently not native but they love those acorns. There haver been arguments made that turkeys were
originally in Calfiornia but driven extinct by native hunters long before colonization.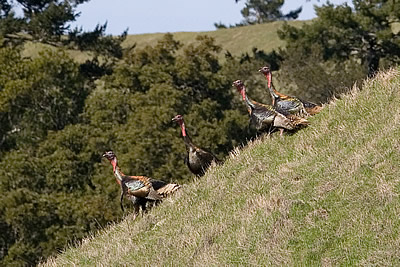 9. Four shots of a soaring White-tailed Kite, in search of a lunch of vole. Also in Marin.