Photos by Danell Zeavin and Ron Stovitz
1. Brown Pelican, Carmel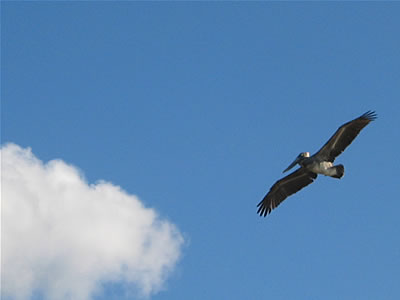 2. Hooded Merganser, Golden Gate Park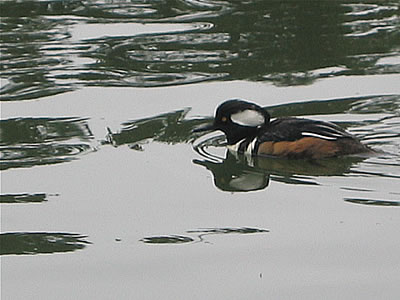 The following photographs were taken in Alaska:
3. A wall of Black-legged Kittiwakes in Prince William Sound seen from our tour boat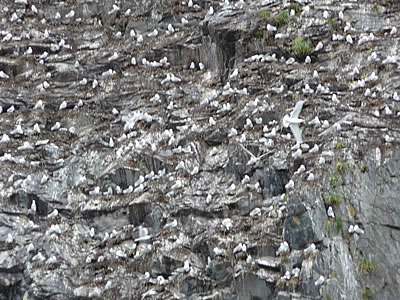 4. Bald Eagle on a dead tree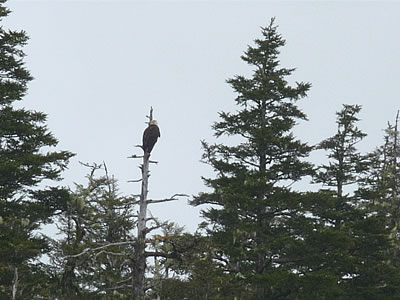 5. Black-billed Magpie on the road to Seward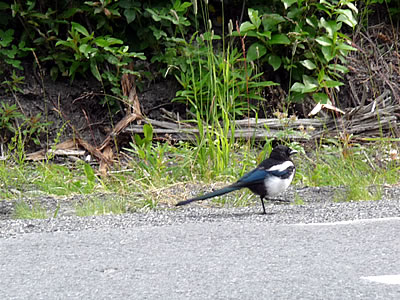 6. Steller's Jay on Fox Island in Kenai Fjords National Park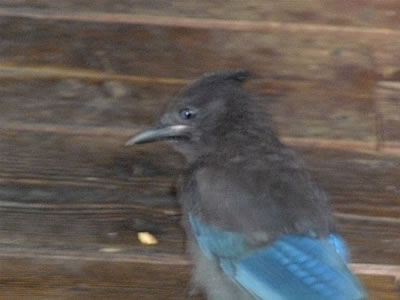 7. One of his friends decided to explore the kitchen. A worker escorted him out.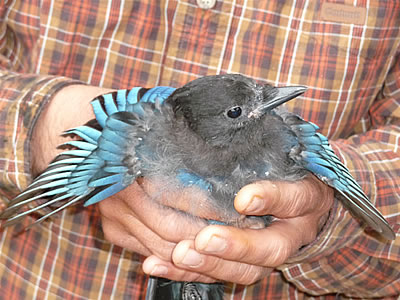 8. Steller's Jay in silhouette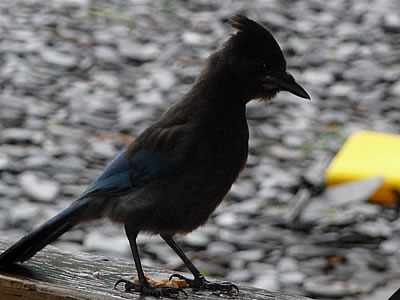 9. Willow Ptarmigans (Alaska state bird) ...taken from an open bus window in Denali National Park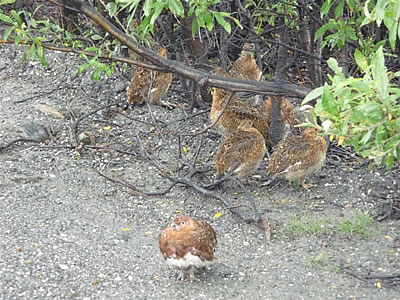 10. Northern Pintail and Canada Goose at Potter Marsh south of Anchorage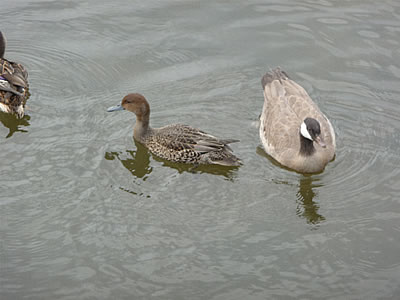 11. Northern Pintail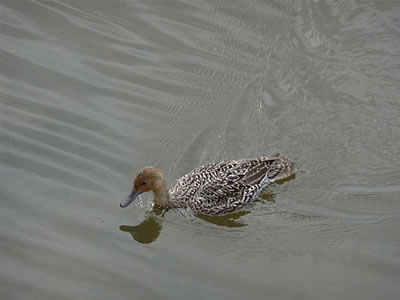 12. Greater Yellow-legs at Potter March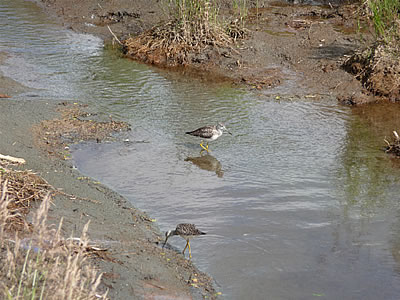 13. Bald Eagle
Below is Adonis, the one-winged Bald Eagle. His wing was amputated because someone shot it. He now resides at the Alaska Wildlife Conservation Center in a cage. Injured and orphaned creatures are cared for here. Adonis is the only one with limited space. We figure that he would be more frustrated with room to fly.