BAY AREA CHRISTMAS BIRD COUNTS - READING THE NUMBERS
Ornithologist Frank Chapman organized the first Christmas Bird Count on Christmas Day, 1900. Thirteen years later, ornithologist William Dawson and bird artist Allan Brooks became the first team to top 100 when they got 106 species in San Diego County. Dawson later wrote a definitive description of the birds of California, published in 1923. In the Bay Area, Berkeley was first to have a CBC, in 1914. The next year, San Francisco had its first count. Oakland joined the CBC in 1939. Crystal Springs began in 1949. Hayward was a latecomer in 1968; southern Marin even later, in 1975.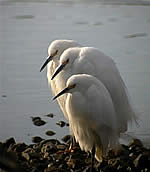 Species abundance has changed significantly over the many decades of Bay Area CBCs. Egrets, herons, buteos, corvids, and invasive species have all increased in numbers. In the case of increasing native species, protective laws have prevented the old shoot-on-sight predation by humans. Golden Gate Park once had a professional hunter paid to shoot all hawks and corvids. By 1920 egrets, grebes and other birds were no longer killed for their feathers. The feather trade for decorating women's hats once led to the slaughter of millions of birds in North America. Introduced birds that are thriving include European Starling, Canada Goose, Wild Turkey, and House Sparrow. It appears the Eurasian Collared-Dove will join their ranks. The native Mourning Dove has increased dramatically since the early counts, which often showed none.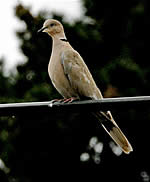 Perhaps no native species' population change is more dramatic than the Common Raven's. In 1943 U.C. ornitholoigst Joseph Grinnell reported the bird "scarce or absent in all settled parts of the state." He would be amazed to see the dozens of young ravens that hang out with surfers everyday at Ocean Beach, showing up by the dozens in the San Francisco CBC.
Early local counts had no Red-shouldered Hawks. San Francisco's first was in 1936, then none were counted until 1958. Oakland's first was in 1974. Now both counts have Red-shouldered Hawks in double-digits.

The Peregrine Falcon and Brown Pelican populations have recovered. The first four San Francisco counts (1915–18) had a total of four Brown Pelicans. Oakland's 1955 total was 29, a record that stood until 1972 when DDT was banned. Today that would be anemic. Oakland had 1,870 pelicans in 2005, a record count.
Some of the changing species counts are due to obvious habitat changes. San Francisco first recorded Pygmy Nuthatches in 1984 following a two-decade hiatus in the San Francisco count (1964–1983). The planted evergreen forests in the Presidio and Golden Gate Park matured, and Pygmy Nuthatches moved in as the Red-breasted Nuthatches decreased. This may also account for the increase in Steller's Jays and Townsend's Warblers in San Francisco.
Besides the parrots of Telegraph Hill, other birds adapted to gardens and parks have increased. The first Northern Mockingbird was seen in San Francisco in 1932. Oakland had two on the 1947 CBC, and the numbers have increased over the decades. Restoration of Crissy Lagoon begun in 1997 has brought obvious changes in the San Francisco count, attracting Wilson's Snipe and other shorebirds. Establishing bayshore parks like Arrowhead Marsh and protection of the old Alameda Naval Air Station protect habitat used by grassland and salt marsh birds in the East Bay.
Sadly, many species counts are down over the decades. As recently as 1979, Oakland had 25 Burrowing Owls. Is there any hope that number will ever again climb into double digits? In the 19th century the Burrowing Owl was abundant. A steady decline has also befallen the Loggerhead Shrike.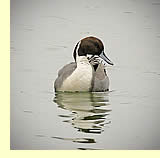 Canvasbacks and Northern Pintails were dominant in the early count numbers. Both have diminished sharply. As recently as 1972, Hayward had 7,000 Canvasbacks. Oakland has not topped 160 this century after reporting 22,000 in 1955 and nearly 10,000 in 1960. Loss of breeding habitat across the North American prairies may be the cause.
One of the saddest stories has been the collapse of the Bay Area's California Quail population. We all know the tenuous survival of the few San Francisco birds. Oakland had over 800 as recently as 1981. The next year there was a crash and no recovery. Oakland had fewer than 190 every count this century.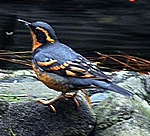 The long-term impact of climate change may be affecting the CBC: in the past 20 years, it is no longer rare to find overwintering "migrant" warblers: Hermit, Orange-crowned in increasing abundance, Yellow, even Black-and-white. A future CBC may report a wintering Hooded Oriole or a hardy flock of Barn Swallows. Local CBCs now are decidedly more thorough, and the number of vagrants or rarities noted have increased. Lake Merced had a wintering American Bittern in 2007, a resident bird eighty years ago. Some things have not changed. Varied Thrush, Northern Flicker, Red Crossbill and Cedar Waxwing remain irruptive and unpredictable from one winter to the next.
The CBC database is rich. Do some of your own research: http://audubon2.org/birds/cbc/hr/count_table.html.
See also "Christmas Counts: San Francisco Bay Area, 1900-1999".